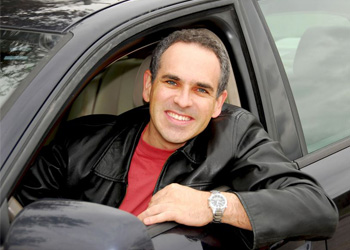 If you are between the ages of 18 and 24 in the State of Texas, the law now requires that potential drivers complete a 6-hour adult driver education course to be eligible to get your first driver license.
Although it makes things a bit more difficult for new adult drivers to get a license, they have options on how to take the course.  Most of the commercial driving schools across the state of Texas are approved to offer classroom based courses.  However, there is another option, which is online.
Over the past few months, the Texas Education Agency has approved multiple online adult driver education courses.  Although there are benefits and drawbacks to both approaches to taking the course, many people find that online is the most flexible and convenient way to complete an adult driver education course today.
Sign up for Texas Adult Driver Ed Course
Flexibility and Convenience
Some Texas residents that must take this course live in remote areas that may not have a classroom course, and  may only conduct a class once every 2-4 weeks.  Why drive a long distance or wait for a class to fit a busy schedule?  The online courses are available 24 / 7 from any computer with Internet access.
Users can log in and out of the course as many times as they like.  The course consists of nine units and users will be required to pass a short quiz following each chapter.  At the end there is a final exam to test the total course comprehension of the user (70% or greater to pass, with three attempts allowed).
Having to take a final exam may seem cumbersome, but it is important to note that the adult driver ed course exam qualifies as a written driver license exam — the same exam that new drivers would otherwise have to take in person at the DMV office when applying for their license.  That is one less thing that has to be done at the local Department of Motor Vehicles Driver License Office.
Once the course has been completed, a certificate of completion is mailed out to the user.  This must be presented to the DMV office to show that the new adult driver education course requirement has been met.  Since the written driving test will have already been completed, the only remaining items are a vision test and a behind the wheel exam.
For those people who feel that the classroom option is the best for them, we recommend that you visit the Texas Education Agency's website for a listing of the approved adult driver education schools.
Sign up for Texas Adult Driver Ed Course
About DTA:
Driver Training Associates, Inc. (DTA) is a defensive driving and traffic school course leader with offices in Florida, Texas, and New York.  DTA was started in 1977 as a classroom provider and now offers all of its courses in online formats as well.  The company is approved to offer Texas defensive driving, New York Defensive Driving, and Florida traffic school courses.