New York Defensive Driving Online
Defensive Driving Online Course, NY Details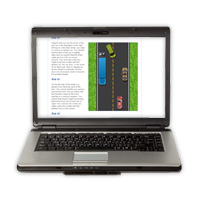 Why take your defensive driving online course in NY?
The biggest reason is convenience. You won't have to call a school to register, try to match your schedule with theirs, or drive to a classroom location.
Simply complete the quick online registration via our website and you will be given a unique login code. This code allows you to log in and out of the course as your schedule requires. Need to take a break for lunch or dinner? No problem. Just log in when you're ready and pick up where you left off. It's that easy!
The course itself is six hours long, but again you can log in and out as needed and do not have to complete it all in one sitting. Also, the course is available 24 hours / 7 days a week and can be accessed from any computer connected to the Internet. Imagine the convenience of taking the course from the comfort of your home or at your favorite Wi-Fi hot spot. After completing the defensive driving online course, a NY approved certificate of completion will be sent to the address entered during course registration. This certificate can be given to your insurance company for the 10% discount for the next three years. Driver Training Associates will also report the completion to the NY DMV so that you can receive any point reduction benefits as well. Sound simple? Sign up today and you will see how easy it is!
About the Defensive Driving Online Course, NY
Our user-friendly, DMV approved defensive driving online course in NY includes the following features:
Fully approved by the New York DMV for 10% auto insurance discount and point reduction (up to four points)
No final exam
FREE U.S. based customer support
24 / 7 availability
Unlimited logins and logouts
Hassle-free format that even novice computer users will be comfortable with
Printable study sheets
Simple language that's easy to read and understand
Engaging videos and course material that's NOT recycled from the driver's handbook
When searching for a defensive driving online course, NY drivers are looking for a reputable company that is DMV approved, that offers educational and entertaining material, with top level customer support. We have been a traffic safety leader since 1977, with millions of satisfied customers. Don't risk your time and money with other sites and sign up today for the New York online course with DTA. Your driving record and wallet will be glad you did.
New York Defensive Driving
$24.95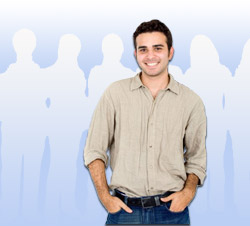 Read customer testimonials about our defensive driving course.