Take Your Adult Driver Ed Course Online!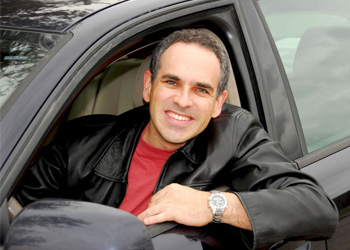 If you are between the ages of 18 and 24 and need to get your first driver license in the State of Texas, the law now requires that you complete a State-approved 6-hour adult driver education course.
Through the online course offered on our website you have found the most flexible and convenient way to meet this requirement!
Why should you have to drive to a remote location and spend 6 hours on a weekend or after work on a weeknight sitting in a classroom, when you have the option to take a web-based course from the comfort of your own home or office?
Reasons to Take Adult Driver Ed Online
Save Money! – Adult Driver Ed courses can range from $80 to $300. With this convenient online Texas adult driver ed option, you'll pay less!
Internet Convenience – Since everything you need is on the Internet, you won't be wasting time or gas driving to a classroom location.
Easy to Use – The course is designed for ease of use by anyone who has a computer and an Internet hookup.
A Better Way to Take Adult Driver Ed
The website gives you unlimited access to the course day or night (24 / 7) from any computer connected to the Internet. The course consists of nine chapters and contains cool videos and an audio read along feature to provide the most interesting and educational experience possible.
Following the completion of each chapter you will be required to answer a 10-question quiz about the material, and you must score 70% on each quiz to continue. At the end of the course you will be given three attempts to score a 70% or higher on a 30 question final test to successfully complete the course and be eligible for a certificate of completion. As an added bonus, the final exam counts as the DPS written exam, so that is one less thing you will be required to do once you go to the Texas DPS office to get your license.
After you have successfully completed the Texas adult driver education online course, you will be sent a certificate of completion via the shipping method you selected. After it has been received, you can then take the certificate of completion to the closest Texas DPS / driver license office where you will be required to pass a vision test and the behind the wheel test before you will be given a driver's license.
Easy, Convenient, and State-Approved
In the end, you will see that choosing the online format is the simplest way to meet the State of Texas' requirement for an adult driver education course. You can take the course anywhere and anytime. Don't forget that you will also avoid the long lines at the DPS office by already having completed the written test phase of the process through our final test at the end of the course.

Why keep searching? You have found a State of Texas approved, convenient, and enjoyable way to complete a Texas adult driver education course. Get started today and you will be driving in no time!
The Texas Adult Driver Ed course is offered by Driver Training Associates (DTA) in partnership with I Drive Safely®, the course developer.
Both DTA and IDriveSafely are national driver training companies.