Virginia DMV and Driver Improvement Information
Use the links below to contact the Virginia DMV or to find important information about Virginia licensing requirements, driver improvement clinics, and more.
Virginia DMV Approved Driver Improvement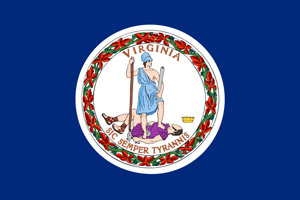 The Virginia Driver Improvement course can be taken by a driver who has been ordered by a Virginia judge or court to attend a driver improvement clinic for point or ticket dismissal. This is also sometimes called traffic school or defensive driving school attendance.
A Virginia driver can also take this course voluntarily for an automobile insurance discount of up to 10%, or to receive up to 5 safe driving points on his or her Virginia license. The Virginia driver improvement course can be taken online or in a classroom.
Virginia law states that you may not take an online driver improvement clinic if you are under 20 years of age or hold a Commercial Driver's License (CDL). Drivers who are under 20 years of age may only take the classroom course. Drivers who hold a CDL must take the classroom CMV version of the course (there is no online version).
DTA has many classroom driver improvement clinics throughout the state of Virginia.
Virginia Court-Ordered Attendance
Court ordered attendance means that a driver has been ordered by a Virginia traffic court or judge to attend an 8-hour DMV approved driver improvement clinic. The court will determine whether or not the driver is to receive demerit points.
If you are not sure whether or not you are to receive demerit points, you can check your court order or call the court that ordered you to take the course. You will need this information when you sign up for your course.
Virginia DMV-Ordered Attendance
Most Virginia drivers who are DMV ordered to attend a defensive driving course will have received 12 demerit points (negative points) on their driver license within a 12-month period, or 18 points within a 24-month period. DMV ordered attendance also applies if a driver's license has been suspended by the DMV for too many points.
Virginia Safe Driving Points
The Virginia DMV allows a driver to voluntarily complete a Virginia traffic school / driver improvement course in order to have 5 safe driving points (positive points) added to his or her driver license. These points are in addition to the safe driving points a driver receives each year for driving without committing any traffic violations. These points can be used to offset points from a Virginia speeding ticket or other traffic offense.
Virginia Auto Insurance Discount
Virginia drivers might be able to obtain a discount of up to 10% off their automobile insurance premium by voluntarily completing the PDI course. In order to find out if you are eligible to receive this discount, please contact your automobile insurance provider.
DTA can provide you with Virginia online driver improvement at a great price.