Dismiss Your Virginia Traffic Ticket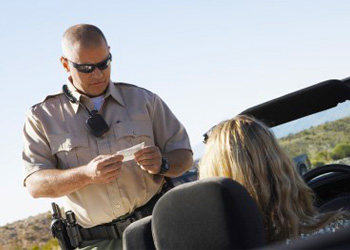 Virginia traffic ticket?
Don't spend eight hours in a classroom on a Saturday when you can take DTA's easy, convenient Virginia driver improvement online class!
We've helped millions of drivers dismiss their traffic tickets for over three decades. Why not choose DTA to help get your Virginia traffic ticket dismissed?
Virginia Driver Improvement Online
What makes our Virginia Driver Improvement online class stand out from other companies'? For starters, our course is Virginia DMV / court approved to provide drivers with the following benefits:
Virginia Ticket Dismissal – This course fulfills all State requirements to dismiss a Virginia speeding ticket or any other moving violation. You will receive a Virginia traffic school online completion certificate to turn in to the court or judge who ordered you to take a defensive driving class.
DMV Ordered – If the Virginia DMV has ordered you to attend an 8-hour Virginia defensive driving course for having too many demerit points on your license, this course will satisfy that requirement.
Safe Driving Points – You may take this course to have up to five safe driving points added to your license. These points can be used to offset points from a future traffic ticket.
10% Auto Insurance Discount – This Virginia driver improvement online course can be taken voluntarily to receive an auto insurance discount of up to 10%.
Convenient Testing Center Locations
Although the eight hours of course work are web-based, the local state law requires that you go to a testing center to take a proctored final exam. You will be notified immediately of your exam score. We offer testing centers throughout the entire state of Virginia.
Virginia law states that drivers who are under 20 may not take this Virginia defensive driving course online, but instead must attend a classroom driver improvement clinic.
Likewise, drivers who hold a CDL must take the classroom CMV version of the course (there is no online version) through a classroom driver improvement clinic.
Need Your Driver Improvement Certificate Fast?
Our processing time for standard certificates is very quick – for most students certificates are printed and mailed the same day you complete the Virginia driver improvement online course. However, if you need to meet a court deadline and can't wait for standard delivery, we offer several convenient shipping options at excellent rates.
You can select your delivery option when you register for the Virginia traffic school online course. You may also call us at 1-800-558-9887 and we will be happy to assist you.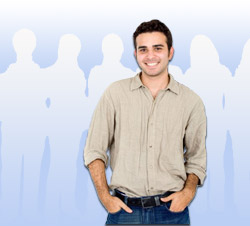 Read customer testimonials about our defensive driving course.