Online Traffic School in Three Easy Steps!
Step 3 – Get Your Certificate
Step 3 – Get Your Certificate of Completion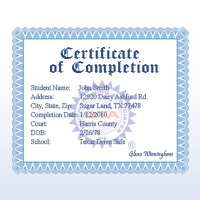 After you finish the course, you'll receive your Certificate of Completion. You will need to turn this in to the DMV, traffic court, supervisor, or whoever asked you to attend the course.
At the end of the course, we explain exactly what you will need to do with your completion certificate.
If you're still not sure, please contact us so that we can help you.
Convenient Delivery Options
Due to various state requirements, the acceptable delivery methods we offer vary by course. Below is a list of all the possible delivery methods we offer across all online traffic school or defensive driving courses, but it is important to verify the available shipping options for your particular course at registration.
Electronic delivery – Downloadable / E-mailed electronic certificate.
Standard delivery – Standard delivery by first class USPS is always FREE.
2nd day delivery – This option is offered for most courses.
Overnight – We recommend this option if you need to meet a court deadline quickly.
Overnight morning delivery – For extremely urgent situations, you can select this option.
Same Day Processing
If you are taking a course that has electronic delivery, the certificate will be available immediately following successful course completion. For those courses that require mailed certificates, we have a full-time staff of employees who process certificates to ensure the quickest delivery possible.
If you are running short on time, you can contact us to find out further details about certificate processing for your specific course needs.
If you are ready, click on the register button to begin your course registration.
Step 3 – Get Your Certificate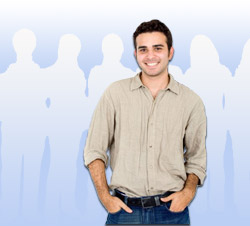 Read customer testimonials about our defensive driving course.