Tennessee Driver Education Online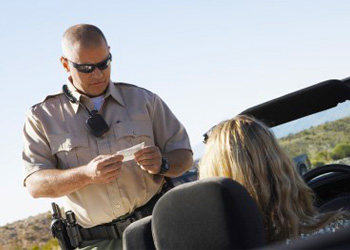 DTA offers this convenient, mobile friendly four-hour online Driver Education Course to drivers who have received a traffic ticket in Tennesee. This course is also known as a traffic school course, and can be taken by drivers whose attendance has been ordered by a Tennessee court for common traffic violations such as speeding, failure to yield right of way, running a stop sign, and so forth.
Our course is fully approved by the Tennessee Department of Safety and Homeland Security. Most drivers prefer this option for court ordered attendance because they can complete everything 100% online. The course is easy to use and contains professionally produced video by top traffic safety experts. Another great thing about the course is that you can complete it at your own pace.
Just click "Register" to get started.
Reasons for Attendance
This course is designed for drivers who have been court ordered by a Tennessee court or judge for the purpose of ticket dismissal, or for those who wish to attend voluntarily for an auto insurance discount. Please note that it is not an 8-hour Tennessee defensive driving course. The defensive driving course is taken by drivers in lieu of a license suspension, or to reduce the time of the suspension after accumulating 12 points on a driving record in the past twelve months.
No Final Exam
Driver Training Associates' Tennessee Driver Education course contains a number of features that make it an attractive option for drivers who have received a Tennessee traffic citation. First, our course contains no final exam! Instead of a comprehensive final exam, the student is simply required to pass a short quiz at the end of each unit.
Second, we do not charge extra for delivery of your electronic completion certificate. This means that you will not have to wait for your certificate to arrive in the mail, or pay outrageous fees for expedited shipping. Instead, you will receive it FREE of charge as soon as you successfully complete the course.
Third, our course is up to date and informative. Videos are high definition and close captioned, covering important topics such as distracted / impaired driving, defensive driving techniques, and driver attitude. Unlike many other companies, we don't outsource decades-old videos from AAA or other content providers.
Finally, you will find our course to be convenient. You can log in and out of the course whenever you like and not have to worry about losing your work. Want to take it on your mobile device? No problem, it works on all devices and platforms.
Getting an Automobile Insurance Discount
DTA is a national company that has been serving drivers for four decades, so our Tennessee Driver Education course is accepted by most automobile insurance providers for a premium discount. The amount of the discount varies based on the insurance agency and the driver's record.
To find out if you are eligible to attend a 4-hour Tennessee Driver Education course for an auto insurance premium reduction, contact your insurance agent. If you are eligible, select this as your reason for attendance when you sign up for the course.