Florida DMV and Traffic School Information
Use the links below to contact the Florida DHSMV or to find important information about Florida courts, Florida licensing requirements, traffic schools, and more.
State of Florida Approved Traffic School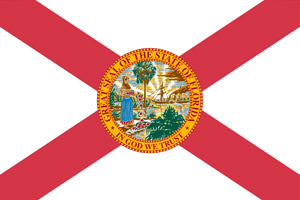 Florida traffic school, or driver improvement, is a course taken by drivers who receive a speeding ticket or other moving violation in Florida. The purpose of the course is to keep points from being assessed on a driver's record, which in turn prevents insurance costs from increasing.*
This 4-hour course is also known as Basic Driver Improvement, or BDI, and it can be taken on the web or in a live class. BDI can provide a driver with the following benefits:
No points on driving record
Keep insurance rates from increasing
Maintain safe driver status
Reduce your risk of future tickets / crashes
Keep Points Off Your Florida Driver License
The major benefit of electing to attend Florida traffic school / BDI is that you will receive no points from your ticket. If you accumulate too many points on your license, it will be suspended automatically. Florida law also provides an auto insurance benefit to drivers who elect to attend traffic school (see note below)
Another benefit of attending traffic school is that a driver who had "safe driver status" before his or her ticket will be able to retain that status. Insurance companies often take safe driver status into account when determining a driver's auto insurance rate.
*§626.9541, Florida Statutes prohibits a driver's auto insurance company from raising his or her rate, canceling his or her policy, or non-renewing that policy if that driver attends a Basic Driver Improvement course and was not at fault in a crash. This law does not apply if a driver was at fault in a crash.
DTA is your source for information about Florida online traffic school.