Nevada Driver Education Online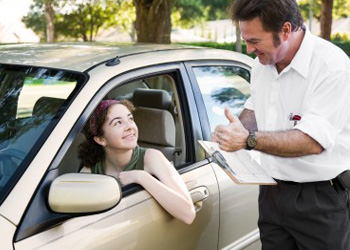 Instead of spending long hours in a classroom learning Nevada driver education, first time drivers can take this online course through Driver Training Associates.
Nevada teens like this course because it contains video, animations, and is more fun than listening to a classroom lecture. Parents prefer the course because it keeps students focused on the material so they will remember the important defensive driving information they have learned.
The State of Nevada requires that a person be at least 15 years, 6 months old to take the online Nevada driver ed course.
FREE Bonus Driver License Practice Test ( $14.99 Value)
As an added bonus, when you sign up for your Nevada driver ed course through DTA, you will get a FREE driver license practice test. The practice test allows unlimited attempts so that you can be as prepared as possible to pass your Nevada driver license exam the first time around.
Good Driver Education is Important for Teens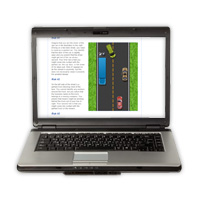 Teenage drivers are over-represented in traffic crash fatalities in the United States. This means that although there are far fewer teenage drivers out on the roads, the percentage of fatalities and injuries for this age group is very high compared with drivers from other age groups.
Driver inexperience contributes in large part to these figures. Other causes include include experimentation with drugs and alcohol and the presence of driver distractions such as texting, talking on cell phones, and traveling with other teens in the vehicle. Finally, many teens are more prone to take risks because of the feelings of "invulnerability" they have when they first begin driving.
Parents cannot do much to counteract these dangers, but there is one thing they can do. They can choose a quality driver education course that instructs their teen son or daughter about the ways they can minimize their risk inside a vehicle.
The Nevada online driver ed course has been designed with the goal of making teens aware of the dangers that face them out on the road so that they will be prepared to deal intelligently with these obstacles when it is most important to do so. For this reason, we suggest that you carefully consider which course your teenager will take.
Driver Training Associates, Inc. developed the nation's first attitude-based driver improvement program and has been an industry leader in the field of traffic safety for over 30 years.