Missouri Defensive Driving Online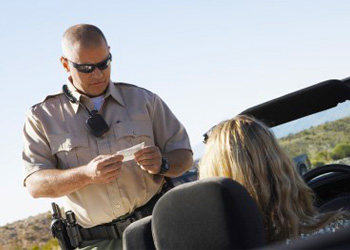 If you have been pulled over for a Missouri traffic offense, maybe speeding, tailgating, or some other moving violation, you can take your defensive driving class on the Internet through DTA.
Why not take your entire 8-hour defensive driving course online instead of in a classroom? This easy course features state of the art video, graphics, and a FREE Form 4444 (completion certificate) when you finish the course.
You can get started by clicking on the register button.
A Course That's Easy To Use
Computer novices have no fear – this course is actually easy to use! You complete the work in sections, or you can take the whole course in one sitting if you like. Your progress is stored online, so you never have to worry about losing your completed course work.
With today's technology, distance learning courses are much more interactive and engaging. You won't have to read page after page of boring information or memorize statistics. You also won't have to watch any gory videos.
If you get stuck or need help while you are in the course, you will have access to our U.S. based customer support. While most customers do not have to resort to this option, it's nice to know it is available in case you need it.
True traffic safety professionals, DTA has been in the business of helping drivers with tickets since 1977, longer than most other companies in our field.
Looking for a Live Class?
DTA also offers live Missouri defensive driving classes through our licensed agencies. Click here to see a list of defensive driving schools in your area.
Car Insurance Discount Course for Missouri Drivers
A great way for Missouri drivers to save money on their car insurance is by completing an auto insurance discount course. Many insurance companies will honor a certificate of completion from a defensive driving course because they know that drivers who voluntarily attend such courses are less likely to have accidents. They want to continue insuring as many safe drivers as possible.
To find out if you are eligible to take a Missouri defensive driving course for an auto insurance premium reduction, contact your insurance agent. Most companies offer some type of discount to qualified drivers.
DTA is your key to auto insurance savings and defensive driving programs.