Indiana Defensive Driving Online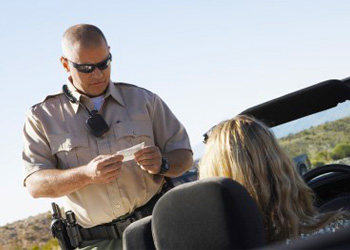 Indiana drivers who need to take defensive driving now have a great new option – the Internet!
The Bureau of Motor Vehicles has recently approved I Drive Safely's online defensive driving curriculum for use by Indiana drivers statewide. This means you will not have to sit in a dull classroom listening to an instructor and watching videos from the 1960's.
The course can be taken to earn driver license credit points or to fulfill a court requirement for drivers who have been court ordered to attend. If you have been court ordered, you need to check with your court to make sure they will allow you to attend an online course BEFORE you sign up.
Unmatched Convenience
Online defensive driving is quickly replacing the old classroom style lectures as more and more drivers learn of the benefits of attending their course online.
Instead of driving to an Indiana defensive driving class, wasting time and money, you can complete your entire course on the Internet. Many online students also remark that they find the learning experience more beneficial, since they are not forced to sit in one place hour after hour concentrating on a lecture.
Online learning allows the student to log in and out whenever he or she chooses, completing the material one unit at a time. Learning is also made easier through the use of videos and material that has been developed by professional traffic safety instructors.
Court Ordered Attendance
Indiana drivers who have committed two or more traffic offenses within a 12-month period will be ordered to attend a driver safety (defensive driving) course. An Indiana judge may also order a driver to attend such a course. It is at the judge's discretion whether you may be allowed to attend an online program. Some judges prefer that students take their course at a classroom location, so be sure to check with your judge before you sign up for this online course.
If you are court ordered and you fail to attend or do not pay your fee in time, your driver license will be suspended.
Completion Reported Electronically
Your Indiana driver safety course completion is reported to the BMV electronically after you pass the final exam. (The course final exam allows three attempts, but you should be more than prepared to pass it after you have studied the material.)
After you pass your test, you should allow 7-10 business days for your driver safety course completion results to be processed. Ready to get started? Just click the "Register" button.