Florida Traffic School Online
Court Ordered Traffic Schools, Florida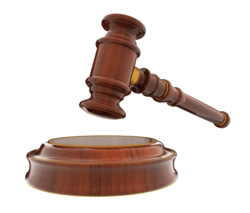 Have you received a traffic ticket in Florida?
Have you been ordered by the court to complete a course at one of the Florida traffic schools?
Let me introduce you to DriverTrainingAssociates.com, which is your one stop online course and information resource that can help. As an established leader in the traffic school industry, we offer a variety of online traffic school courses in Florida, depending upon your particular situation and state requirement. First, let's discuss what your options are after receiving a traffic ticket in Florida:
Option #1 (RECOMMENDED): – Your first option is to elect to attend one of the traffic schools in Florida. If you select this option, you must notify the court of your intentions and points will not be assessed onto your license when you complete the basic driver improvement course.
Option #2: – Your second option is to pay the ticket and accept the points, which can lead to a driver license point suspension if you receive tickets frequently.
Option #3: – Your third option is to fight the ticket in court, either by yourself or with a ticket attorney. If you fight your ticket, a traffic court judge will decide whether the officer had just cause to issue a ticket to you. In many cases, drivers who "beat their ticket" still end up going to traffic school on the judge's orders. This is referred to as being court ordered to attend one of the traffic schools in Florida.
Florida Points for a Ticket
If you have been ordered by a Florida judge or court to attend a 4-hour basic driver improvement course, you can take your course in a live classroom environment or on the web. The online format offers unmatched flexibility and convenience because you have the option to login to the course anywhere you have access to the internet 24-7. You can also login and out of the course as your schedule allows. If that isn't your preference you can also take a live classroom based course instead. Upon completion you will receive a certificate of completion, which is your responsibility to turn in to the court.
Whether or not points will be assessed onto your driver license is up to the judge. If the judge has decided that you are to receive points, the court will report your completion to DHSMV and points will be assessed. If you accumulate too many points, your license will be suspended.
The Difference Between 4-hour and 8-hour Traffic Schools, Florida
In some Florida counties, a driver who has already elected to attend a 4-hour basic driver improvement course for a Florida ticket may be given the option to attend an 8-hour course for a second ticket. If this applies to you, you can take your 8-hour traffic school course online.
This type of attendance is usually known as Intermediate Driver Improvement, or IDI, and will be directed through an administrative order or affidavit that specifies exactly what type of course must be completed.
Who Must Take an 8-Hour Aggressive Driving Course
In Florida, individuals who have received tickets for two moving violations at the same time (e.g. speeding and tailgating) might be ordered to attend an 8-hour aggressive driving course. Aggressive driving course attendance is ONLY mandated by court order.
If you need this course, you can locate a classroom traffic school that offers aggressive driving in your area, or sign up for the 8-hour IDI course and select "Aggressive Driving" as your reason for attendance.