Permit Practice Test Nevada

Receiving a driver's license is one of the most rewarding moments in a young person's life. Unfortunately, with school, extra-curricular activities and home responsibilities, the addition of studying for a Nevada driving test can become one extra burden. Fortunately with the practice permit test we are proud to make available on our site, Nevada students can ensure they are fully prepared for the real test.
50 Question Test
100 Question Test
Driver Training Associates strives to help all of those who need driver education with comprehensive driving related courses for their particular situations. Whether you are trying to get your first driver's license, need point reduction for a moving violation, or are required by court to take a traffic school course, our site is here for you.
What Are the Benefits of the DTA Nevada Practice Permit Test?

The practice permit test for NV learners that we are proud to offer gives you several benefits that other providers simply can't match. We believe the test to be so easy-to-use and effective that we offer a 100 percent money-back guarantee if it does not work for you. Some of the features we are most proud of include:
Study When You Want: Instead of just hoping you are ready, why not take the step to really see if you are ready with the Nevada practice permit test you can take practice exams anywhere you want from a computer, tablet or even a mobile phone. Students can take the 50-100 question tests as many times as they want 24/7 until they pass their tests.
Discount Pricing: We are proud to offer extremely competitive rates for our practice permit test in Nevada. Additionally, when you purchase our permit practice test for NV students, you won't find any hidden fees or charges in your final bill.
User-Friendly Courses: The practice tests go a long way in preparing you, but there is also the option of choosing a DMV prep course that is like an interactive driver handbook full of visuals, animations and detailed graphics that make learning fun and fast. Instead of bogging down students with dry facts and statistics, our practice permit test and prep course for Nevada actively engages this batch of new drivers.
Courses that Meet Your Needs: We have different tests available for different types of drivers. Whether you need a course that specializes in motorcycles or one that specializes in large vehicles, Driver Training Associates can help.
US-Based Customer Support: The team of US-based customer service associates are always on the line and online waiting to answer any questions you may have about prices, billing, Nevada permit practice test answers or where to take your Nevada driver's test.
If you are ready for your student to walk into the Nevada driving test with the ultimate set of knowledge and the most self-confidence, seriously consider practice permit test for Nevada is the best way to go. Just remember to educate your teen on driving safety by accompanying him or her on drives so you can have another safe and skilled member of the family behind the wheel.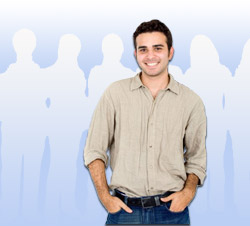 Read customer testimonials about our defensive driving course.