Permit Practice Test Florida
When you are learning to drive a motor vehicle, it is important to have the best possible training and resources at your disposal. At Driver Training Associates, we offer the most inclusive, comprehensive and educational Florida practice permit test for your dollar. Whether you are an adult looking to drive for the first time, or if you have a teenager just getting behind the wheel, the practice tests we offer will give you will help ensure that you are fully prepared to take the driver license test.
50 Question Test
100 Question Test
The Advantages of Our Florida Permit Tests
Studies show that drivers who complete state sponsored education programs have less of a chance of receiving traffic violations or being in dangerous accidents. The Florida permit tests can be purchased in 50 or 100 question versions that are specific to motorcycle, CDL, or standard license holders. In addition to the practice tests there is the option to receive a prep course as well, that uses videos, animations and computer graphics in an interactive driver handbook style offering. And then once you have your license we offer Florida traffic school courses for traffic tickets or insurance discounts.
Florida Permit Test Practice
Unfortunately, some teens fail their first permit test. In order to experience the privilege of driving as soon as possible, we recommend that you choose our comprehensive permit test online in Florida for the following benefits:
50-100 Question Tests: Get a thorough skill evaluation on Florida driving laws and general knowledge for two affordable price points.
Unlimited Testing:Use the practice tests as often as you like until you are ready to take the exam at the DMV.
Standard, Motorcycle, CDL:Choose from a wide variety of courses depending on the vehicle you are training to use.
Why a Florida Practice Permit Test Works for You
Make Your Own Schedule: No need to make appointments or break up your busy schedule for additional studying. Study on your own time, on your own schedule, on your own computer with a permit test online in Florida.
Affordable Pricing: Upfront Fees: With the permit practice test Florida prospective drivers will receive very competitive prices, with no guessing when it comes to added fees and extras that sometimes go along with other practice permit tests.
User Friendly Courses: The Florida permit practice test is set up online with an easy to navigate interface and which allows you to very quickly start answering sample questions to determine your preparedness.

Boost Your Florida Permit Test Confidence

If you are worried or anxious about taking the Florida driving test, purchase an affordable and comprehensive test to alleviate your fears. Before signing up for a practice permit test in Florida, make sure to study your Florida Driver's Handbook for information about road signs and specific rules as well. Also Florida will require that you complete a Florida drug and alcohol course, which we also offer.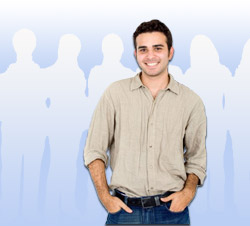 Read customer testimonials about our defensive driving course.