DTA's Affiliate Program
Resell DTA's New York Defensive Driving Courses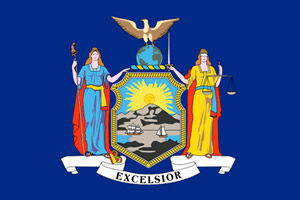 DTA has been helping New York drivers reduce their auto insurance rates for over two decades. Our network of New York PIRP agencies is one of the largest in the state, with dozens of insurance agencies and driving schools.
DTA provides full support and training for our New York defensive driving agencies using certified DTA instructors. Our online and classroom New York Point Insurance Reduction Program is 100% approved by the New York DMV and accepted by all New York insurance carriers.
New York Online Courses Available
Internet Point Insurance Reduction Program (IPIRP) – This DMV approved 6-hour Internet course can be taken to receive a 3-year, 10% auto insurance premium reduction or to reduce up to 4 points from a New York driver license.
As a participant in DTA's online New York affiliate program, you refer customers to the course and we do the rest! DTA will provide full customer support, collect and process payments using secure web forms, and issue commission checks to you for student completions.
We can supply you with links to the course if you already have your own website, or we can build you a state-of-the-art site if you do not.
The following benefits apply to our New York online defensive driving course:
Commissions of 40-50% on average
Approved by the State of New York
More video and less reading than other courses
Easier for English and non-English speakers
Professional customer service team
Superior course design and user-friendly navigation
Unlimited access day and night
Works with nearly any computer, browser or platform
Click here for more information about our New York online affiliate program, or call 1-800-558-9887 to request your free startup kit.
New York Classroom Courses Available
Defensive Driving / Point Insurance Reduction Program (PIRP) – DMV approved 6-hour course that can be taken for a 3-year, 10% auto insurance premium reduction or to reduce up to 4 points from a New York driver license.
DTA makes it easy for you to offer our defensive driving course in New York state. We will provide your agency with training and materials and you teach the course. It's really that simple!
We never charge any franchise fees, annual lease fees, or other unnecessary costs. You pay us a modest royalty fee for the New York PIRP course when you order your certificates.
The only other fees associated with our New York defensive driving program are a one-time DVD lease fee and your instructor training fees (for pre-service and in-service training). You will be pleasantly surprised by our low rates, which are far below what our competitors charge.
Click here or call 1-800-558-9887 to request a startup kit and learn more about our New York classroom affiliate program.