Florida Advanced Driver Improvement Online
FREE Immediate Delivery of Enrollment Letter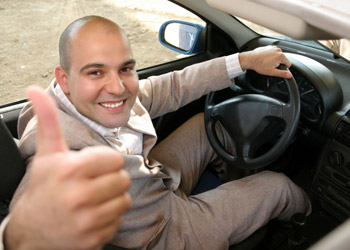 If your Florida driver license is suspended or revoked and you plan to get a hardship license for driving to work or school, you will need to present your course enrollment letter to the Bureau of Administrative Review office in your area.
With DTA.com, your enrollment letter will be available to you in PDF format immediately after you complete course registration and payment. If you do not wish to download and / or print your enrollment letter right away, it will be available to you each time you log into the course.
FREE Immediate Completion Certificate Delivery
Most ADI providers charge an additional fee for the delivery of your enrollment letter and completion certificate. DTA.com does not charge you anything for EITHER of these. Once you successfully complete the course, your certificate of completion will be available for immediate download as a PDF. You can download and print it right away, without having to wait for it to come in the mail.
What To Do with Your ADI Certificate
This depends on your reason for attending the course. If you are taking the course for a license suspension, revocation, HTO, or 3 crashes in 3 years requirement, you will not need to turn your certificate in to DHSMV. DHSMV will only acknowledge the electronic reporting of your completion, which is done by the school within 24 hours after you finish your ADI course. Your driver license will remain suspended or revoked until DHSMV has received proof of your course completion.
If you have been ordered by a Florida court or judge to attend a 12-hour driver improvement class, then you will need to turn your original certificate in to the court once you receive it. Please do not send the certificate to DTA; it should be sent to the court that ordered you to attend the Advanced Driver Improvement course.
We recommend that you make a copy of your certificate for your records so that you will know where and when you attended the course.
Your ADI Course Completion Reported Automatically to DHSMV
Your course completion will be reported automatically to the Florida DHSMV regardless of whether you are attending the ADI course for a suspended or revoked license or for HTO. Remember, if you were court ordered to attend the ADI class, you will need to turn your completion certificate in to the court. We do not report ADI completions to the court.
You can visit the DHSMV Traffic School Completion Check page to make sure your ADI school completion is in the State's database. If your completion has been reported successfully, you will see a record of it on the results page.